CMA CGM, Maersk Line and MSC to Partner on East-West Trades
Maersk Line, Mediterranean Shipping Co. and CMA CGM stunned the container shipping industry on Tuesday with the announcement that the world's three largest ocean carriers plan to form a long-term alliance on the major east-west trades.
The P3 Network alliance will operate a fleet of 255 ships with a total capacity of 2.6 million 20-foot-equivalent units on 29 service loops on Asia-Europe, trans-Pacific and trans-Atlantic routes.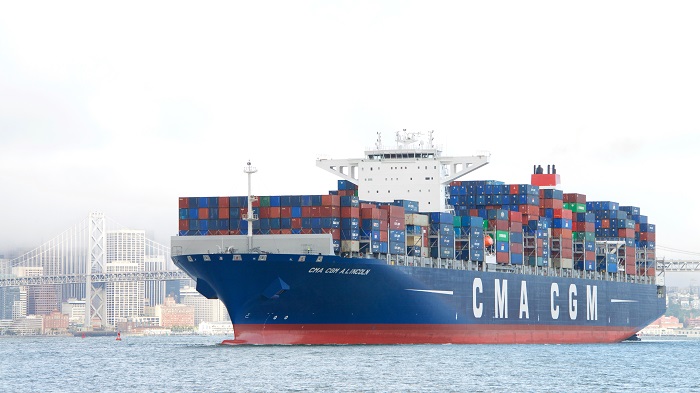 The Danish, Swiss and French carriers plan to start operations in the second quarter of 2014, subject to obtaining regulatory approval.
The network will be operated by a joint vessel operating center, but "the three lines will continue to have fully independent sales, marketing and customer service functions," the carriers said in a joint statement.
"Declining volume growth and overcapacity in recent years have underlined the need to improve operations and efficiency in the industry," they said.
The carriers, which are fierce rivals across global routes, compared the P3 Network to other carrier alliances such as the CKYH and the G6, which recently expanded its operations from the Asia-Europe trades to trans-Pacific routes.
Maersk will contribute approximately 42 percent of the capacity of the alliance, around 1.1 million TEUs, including its giant 18,000-TEU Triple E ships, the first of which will enter service on the Asia-Europe trade on July 15.
MSC will provide 900,000 TEUs, 34 percent of total capacity, and CMA CGM will contribute 24 percent, 600,000 TEUs.
The carriers said their alliance would provide shippers with more stable, frequent and flexible services.
Each of the lines will offer more weekly services in their combined network than they do individually, in one example running eight weekly sailings between Asia and North Europe. The alliance will also offer more direct ports of call.
The enlarged network is expected to reduce the disruptions for customers caused by canceled sailings, the carriers said.
The establishment of the P3 Network is subject to the lines agreeing on definitive contacts with final agreement anticipated in the fourth quarter of this year.
Source: JOC